Radiant Heating &
Cooling, Simplified.
Custom — Prefabricated — Easy-to-Install
Customers Love Our Prefabricated Radiant Systems
At BlueRidge Company, we are committed to customer satisfaction. That means professional-grade, easy-to-install systems and excellent customer service at a fraction of the cost.


Shan S.
Bend, OR
Custom Home Design/Build
We have worked on dozens of projects with BlueRidge Company. They provide great solutions, professionally and promptly. We would highly recommend using their products and expertise on your project.

Jason D.
Pittsburg, PA
Contractor
My company has installed BlueRidge Company's radiant heat systems in 10+ projects over the past several years, including my own house. I'm always impressed with the professional quality of the workmanship and the design team's attention to detail. Great value, fantastic service.

David H.
Whidbey Island, WA
DIY Home Builder
My wife and I are currently in the process of building our dream home, shop and art studio on Whidbey Island. In looking for the most practical solution to heat our spaces, we decided on heated concrete floors. Being mindful of our budget, we wanted to do the install ourselves. While the BlueRidge Company does design, build and sell heating systems for contractors in the industry, they were incredibly helpful in guiding first timers like my wife and I to successfully install our floor heating system. In the day and age where customer service seems almost nonexistent, we both agree that it has been an awesome experience in working with the designers at the BlueRidge Company.

Daniel W.
Wilmore, KY
DIY Home Builder
From the initial consultative calls, design, and the delivery of a custom-built zone panel for our radiant floor projects, BlueRidge has proved they not only know how to do these projects right, but with a compassion for their customers that is rare to find. Post-sale, the same level of expertise was provided for any questions required. This is a company not only for professional installers, but for the average DIY project as well.

Terrence D.
Sandpoint, ID
Contractor
I have done many projects using Blueridge Company to design and supply the radiant heat systems. They have been great from start to finish, always helpful with design and shipping products quickly. I routinely recommend them and will continue to do so.
We make expensive radiant heat installations a thing of the past.
If you can turn a wrench, you can install one of our prefabricated radiant heating systems. Our turnkey solutions save you or your contractor time, money, and headaches — say goodbye to overpriced radiant installations!
1
Tell Us About
Your Project

2
Our Experts
Design and Build
Your System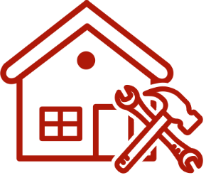 3
Install Your
Turnkey System
Us vs Them
Unlike those other companies, we provide you with hands-on radiant design expertise, transparent quotes with no hidden fees, and profressional-grade, prefabricated hydronic raidant systems that are easy to install.

Dedicated
Design
Expert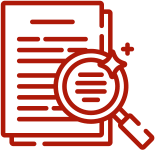 Transparent
Quotes + Free
PEX Design
with Purchase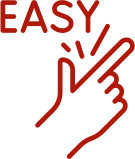 Simple,
Low–cost,
Turnkey
Installation

Dedicated
Design
Expert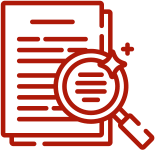 Transparent
Quotes + Free
PEX Design
with Purchase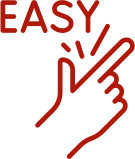 Simple,
Low–cost,
Turnkey
Installation

Sales Team
Focused on
Only sales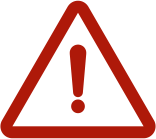 Lowball
Quotes &
Hidden Fees


Expensive
On-Site
Design
Process


Costly
Install
Crew


Overly
Complicated
Systems

Sales Team
Focused on
Only sales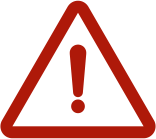 Lowball
Quotes &
Hidden Fees

Expensive
On-Site
Design
Process

Costly
Install
Crew

Overly
Complicated
Systems